Best Winter Foods to Warm Yourself in 2022
January 12, 2022
Articles
---
Winter has arrived. Apart from the winter chill and a hot cup of tea, there's one pleasure that we all look forward to when the weather turns cold. Still, your winter foods checklist would be incomplete without these winter vibes menus that we serve at saffron restaurants. Check out our exotic menu that keep you warm this winter.
Here are the Top 5 winter foods served at Saffron Restaurant that are a must try this winter season.
Sarso Da Saag with Makki Di Roti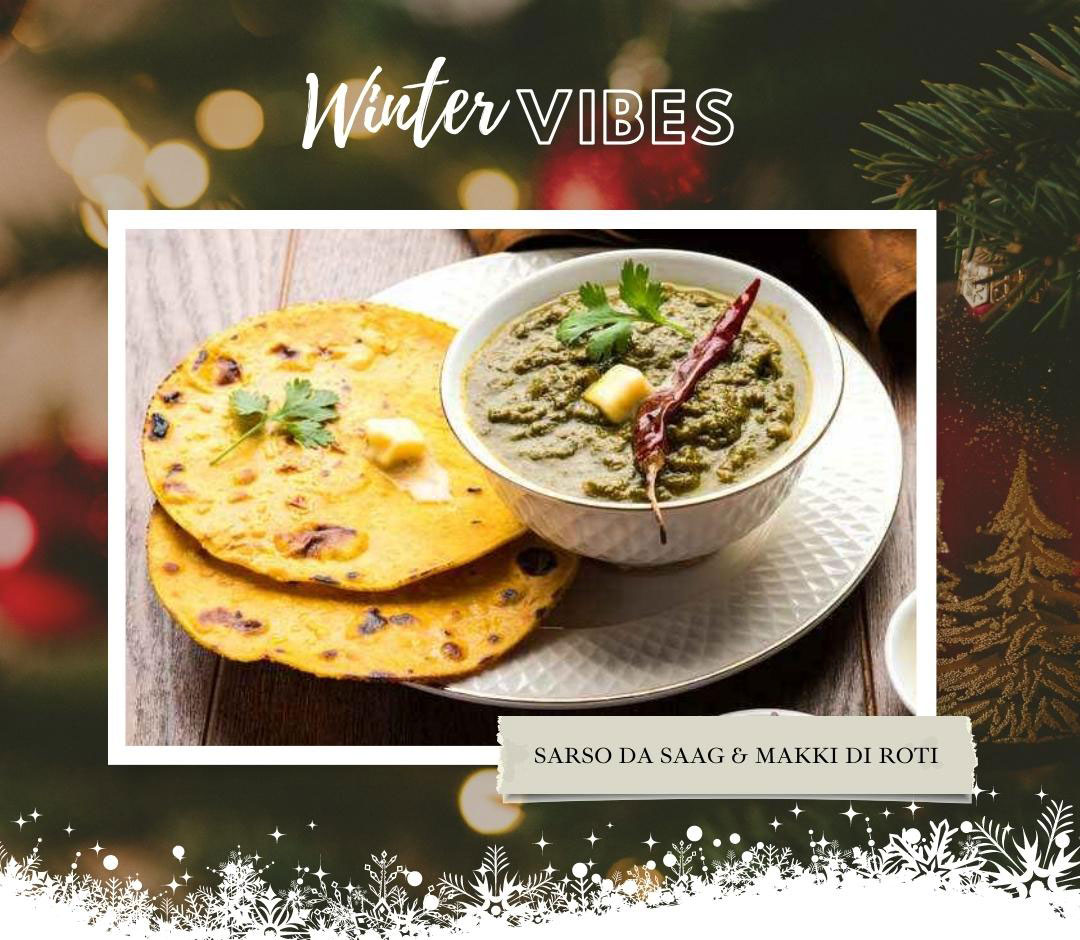 In North India, Winter foods means Sarson da Saag & Makki di Roti for many of us. During the winter, it is a staple diet for northern Indians. Once you've had a taste of how vibrantly creamy and delightful it is, this traditional recipe is not difficult to prepare, although it does take some time.
It is a must-have for every winter. Sarson or mustard greens, spinach, and goosefoot greens/bathua are used in this rustic cuisine. It's made with a lot of ghee and a lot of garlic, along with only few spices, and a lot of love. Pair it with Makki ki roti or poori, fresh white butter, and gud (jaggery) for an authentic Punjabi experience.
Baingan Ka Bharta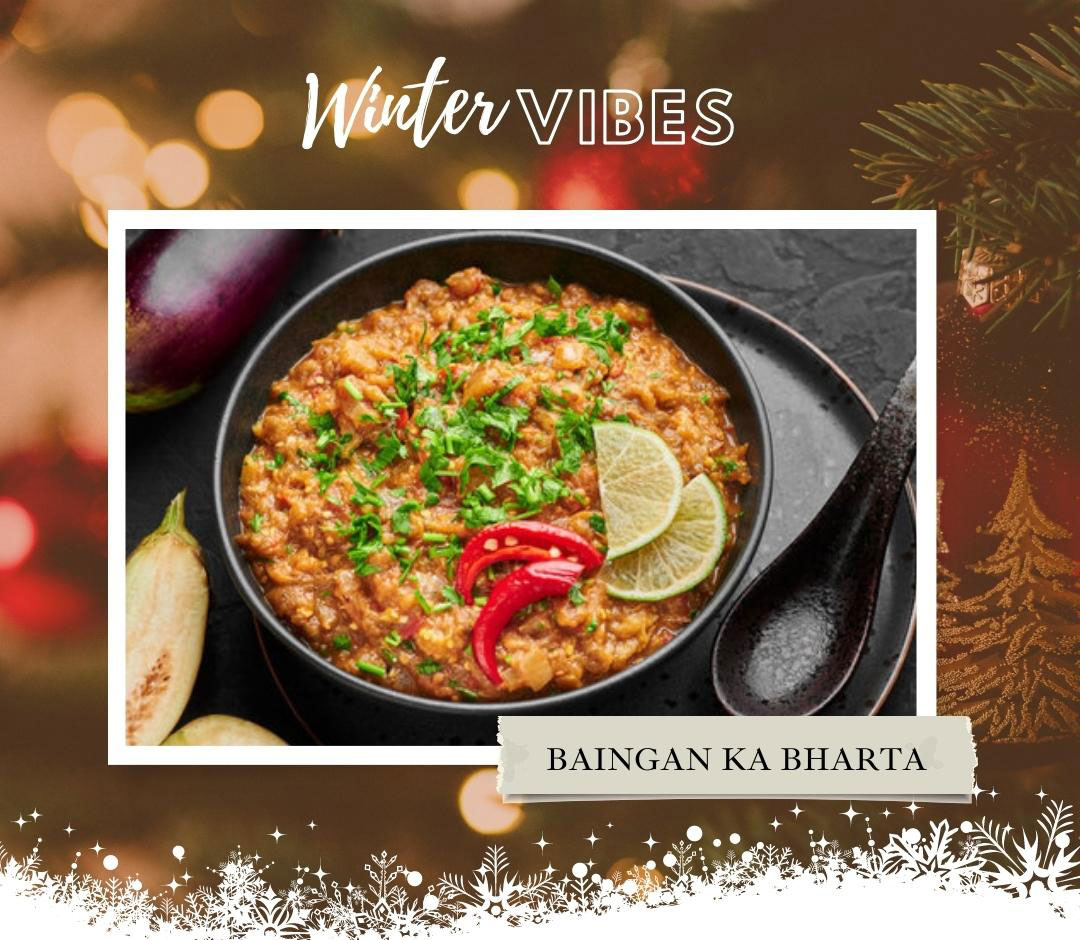 The benefits of baingan Bharta are astounding, ranging from decreasing blood pressure to aiding digestion and lowing blood sugar levels.
Baingan Bharta is an Indian dish made with brinjal and Indian veggies, like tomato, onion and others. To add flavor, a mixture of spices is swirled in, and it is then served hot with chapattis and curd. But, aside from its delectable flavor, there are several more reasons why we eat it.
Food is nothing more than a collection of memories. Isn't that so? We have been making it for you ever since for that smokey experience with the baingan.
Lehsuni Veg.
Vegetables and garlic are full of essential vitamins, minerals, and antioxidants that provide many important health benefits to our bodies. Especially when we talk about garlic than it is the most commonly used flavoring ingredient in Indian recipes and is used as a seasoning worldwide. It has a unique taste and adds a strong flavor to the recipes.
Traditionally, garlic has been used as a treatment for many ailments due to its magical medicinal properties. Crushing all the healthy vegetables and garlic will release the sulphur compound allicin which is fantastic for the body.
Methi Veg. Garlic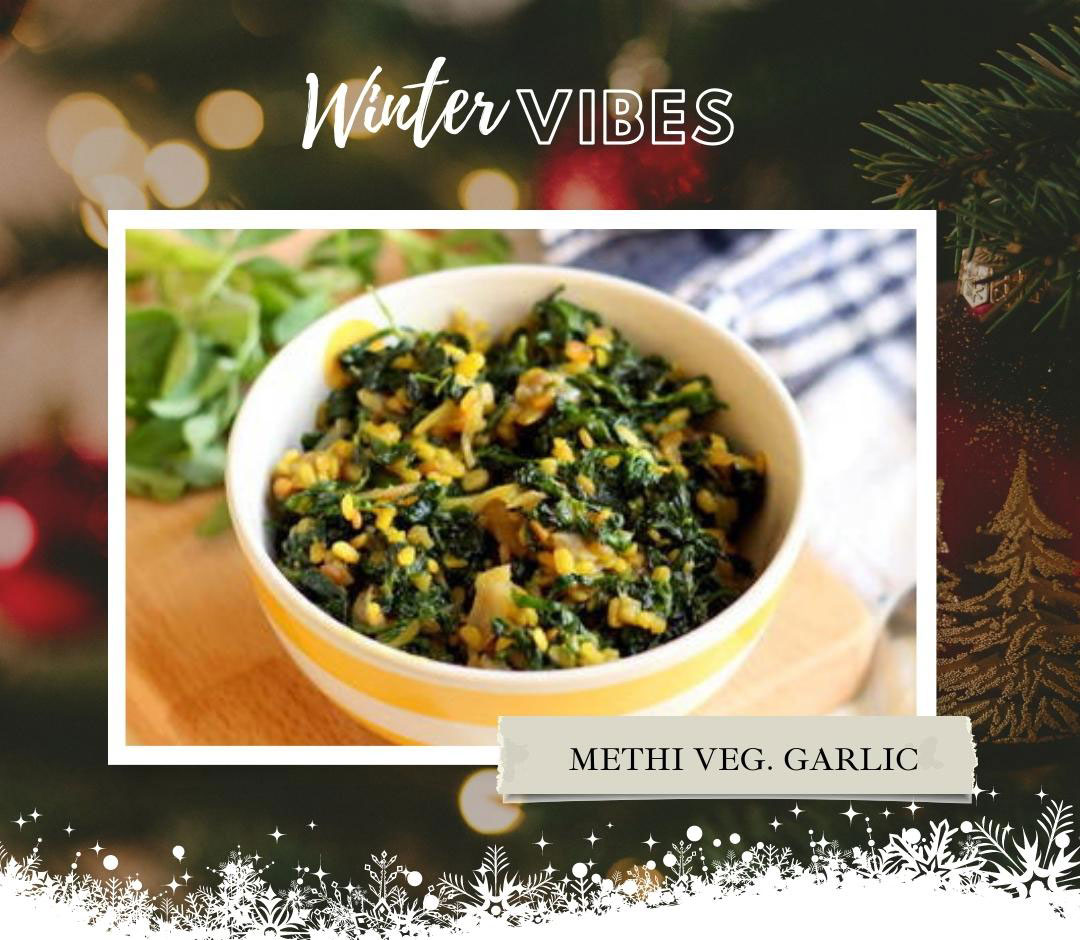 Fenugreek, also known as methi, is a leaf that does not receive the attention it deserves. If we were to make a list of the green vegetables used in Indian cooking, methi would be at the bottom of the list. This methi veg garlic dish, on the other hand, is the ideal blend of comfort food and nutritional value.
Fenugreek is a fantastic strategy to reduce inflammation and enhance immunity, especially as the winter and monsoon approach.
Gajar Ka Halwa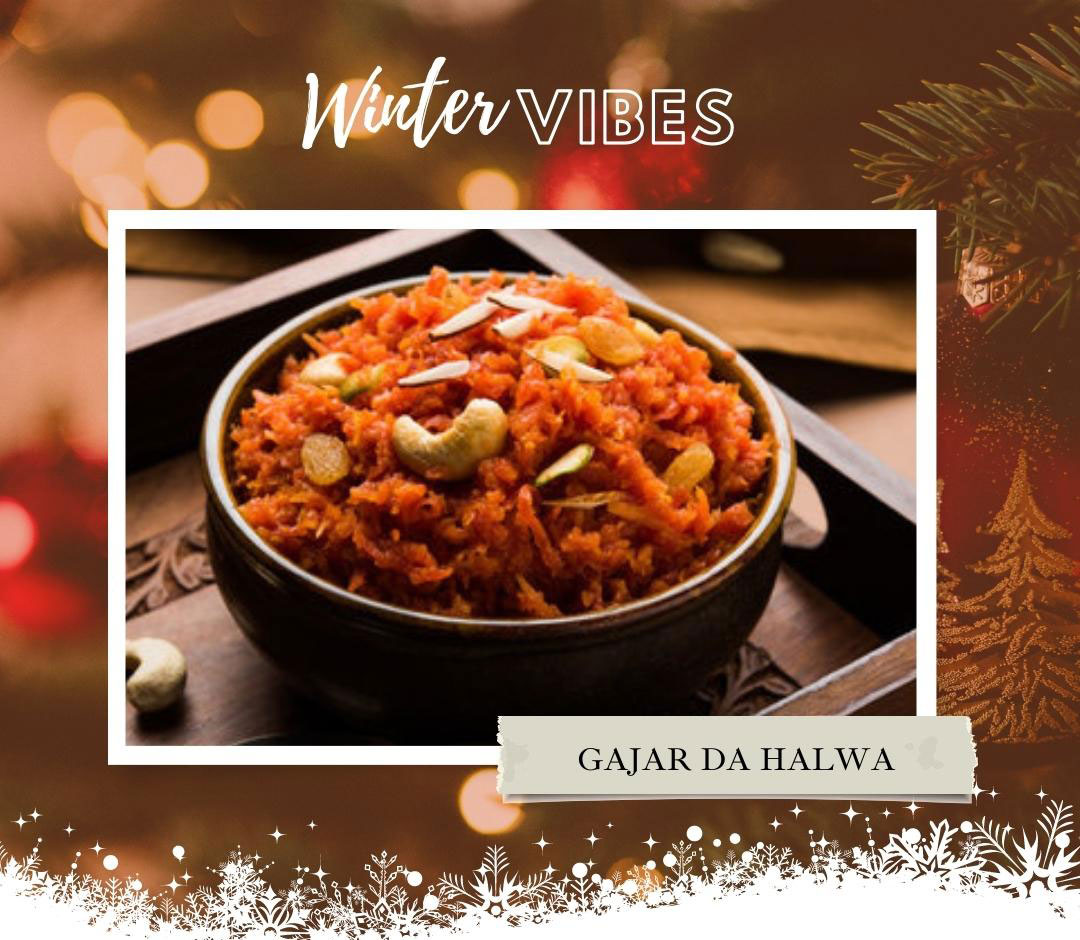 A bowl of Gajar ka Halwa is everyone's favorite indulgence when it comes to winter cuisine. Most Indians have a sweet tooth, which is especially strong in the winter when the body requires extra energy to remain warm. Sugar provides a fast burst of energy to our bodies. This carrot-based sweetened pudding delicacy is quite popular in India.
So now you know very well which are the best winter foods in India to keep yourself warm and cuddly this season.
Don't miss this opportunity to enjoy as many Indian winter foods as possible before the next winter season arrives. Check in to your nearest saffron restaurant to enjoy the delectable flavors of the authentic north Indian winter foods.